CAN YOU PLAY SOMETHING I CAN DANCE TO?
DJs hate requests. If you think that you know better than the DJ what the people in the club want to hear, you are wrong/stupid/drunk/all of the above. Any DJs out there got some stories? Please leave em in the comments.
Heres some goodies from
Soulstrut forums
, more over
here
...
"Are you going to play any hip hop?" (As hip hop is playing... they just don't know the tune. This usually happens when i'm playing Jurassic 5 for some odd reason).
Do you have anything thats like...not old?
"You're not even a real DJ. The DJ last week* was SO much better than you."*That was me.
At this past New Year's desi party, a fifty-something Indian guy walked in, heard the bollywood hits I was playing, and immediately told me "Play some Punjabi." I told him I would, and soon played Sukhbir & Daler Mehndi - that's Punjabi bhangra that pretty much never fails with the the older folks.
He and his friends dug it, going nuts on the dancefloor, so I got out a real bhangra oldschool classic (about being drunk) from probably the late 70s or 80s. Immediately the dancefloor stopped to commence ice grilling me. The guy came back with two other of his cronies, looking like they'd just eaten 15 sour lemons.
"That's TOO Punjabi."
The New Zealand Dance Chart - JANUARY 05
1. Chemical Brothers - Galvanize (Virgin)
2. Soulwax - E Talking (BMG)
3. Soul Central - Strings of Life (Defected)
4. Roni Size - No More (Full Cycle)
5. Mylo - Destroy Rock & Roll (Breastfed)
6. Deep Dish - Flashdance (Positiva)
7. Dillinja -Thugged Out Bitch (Valve)
8. Slam - This World (Soma)
9. Chab - Closer to Me (Saw)
10. Evil Nine - Crooked (Marine Parade)
The Charge
New Zealand dance chart
is compiled from 12" sales through independent record stores, radio station play on participating dance-music stations and club play from a broad cross-section of DJ's around the country. A weekly radio broadcast featuring the official top 10 is played weekly on the following NZ radio stations:
National: George 96.8 (Radio broadcast in Auckland, Hamilton, Tauranga, Ohakune, Wellington, Christchurch, Dunedin & Queenstown, plus internet stream and Sky Digital)
Local: Auckland, Up 107.3 (FM & internet stream), Julia 107.5 (FM & internet stream), Fleet 88.3 (FM), Twisted 107.7 (FM & internet stream) - Wellington, Firm 107 (FM & Internet stream), Munt 88.5 (FM) - Christchurch, Pulzar 88.7 (FM & internet stream), Mofo 107.4 (FM) - Tauranga, Blowhole 97.4 (FM) - New Pymouth, The Most 92.3 (FM) - Palmerston North, Control 99.4 (FM) - Nelson/Blenheim/Motueka, Fresh 95.4 (FM) - Dunedin, Radio One 91.0 (FM & Internet stream) - Queenstown, The Studio 96.8 (FM), -Invercargill, Aural 107.3 (FM) Via
Ms Behaviour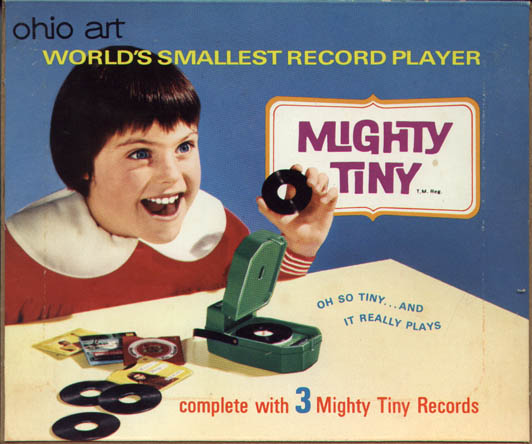 from
The Internet Museum of Flexi / Cardboard / Oddity Records
...
"Once bound by cereal boxes, held in the pages of a magazine, wrapped up in envelopes sent through our postal system or given away casually with some product, these bits of paper and plastic yearned to be set free to fulfill their destiny as... PLAYABLE RECORDS
Come and take an aural and visual journey through a partial history of these strange but true recorded anomolies." via
BoingBoing
Valentines day cards
a la Simpsons... remember the episode where Lisa gives Ralph a valentine that says I choo choo choose you, with a pic of a train? Well, here it is, in downloadable form. Hot Dang. Don't say I aint looking out for your best interests, okay?